Homeowners often overlook dark and cold basements as potential living spaces, but even the gloomiest ones can transform into comfortable and stylish rooms. Nevertheless, this process requires the help of a professional basement remodeling company. An expert team can help you introduce sufficient light, design a cozy atmosphere, maximize storage space, and more. Their planning and execution will turn your basement into a functional yet alluring living space.
The Monarch Design & Remodeling team recognizes that every homeowner in Arlington, VA, has unique needs and preferences for their basement. Therefore, our experienced designers and remodelers work closely with customers to create personalized plans for their projects. From basement finishing services to furnished basement remodeling, we can create a comfortable and stylish living space you'll love. Call (703) 789-3288 and ask for a free quote.
Below, we outline several ways we can help make your basement an inviting and comfy space:
Introduce Ample Light
Proper lighting is essential to creating a comfortable and stylish basement living space, without which they can feel dark and uninviting. Natural light is ideal, so leave any basement windows unblocked by heavy drapes, blinds, or furniture. If your natural light supply is limited, your remodelers could add windows or warm artificial lighting such as recessed fixtures or floor lamps. Strike a balance between ambient, task, and accent lighting to create an open and inviting space.
Create a Cozy Atmosphere
You have many ways to create a cozy atmosphere, even in what seems a dungeon-like basement. Instruct your design contractors to paint light, warm, neutral colors like off-whites, beiges, and soft browns to establish a comfy atmosphere. Adding textured materials, such as wood and carpet, helps to enhance the warmth and comfort of the space. Include soft furnishings—such as rugs, throws, and cushions—with cheerful colors and textures as the finishing touches (29 Cozy Bedroom Design Ideas: Create Your Dream Room | Redfin).
Maximize Storage Space
Unfinished basements often function as dumping grounds for hoarded belongings. However, a basement remodel doesn't have to sacrifice all your storage space. Ask your remodelers to include built-in shelves, cabinets, and closets in your new basement. Moreover, space-saving furniture, like ottomans or couches with built-in storage, can be used to maximize the basement space you have. Storage helps keep your new basement clean and organized, promoting comfort and style.
Incorporate Personal Style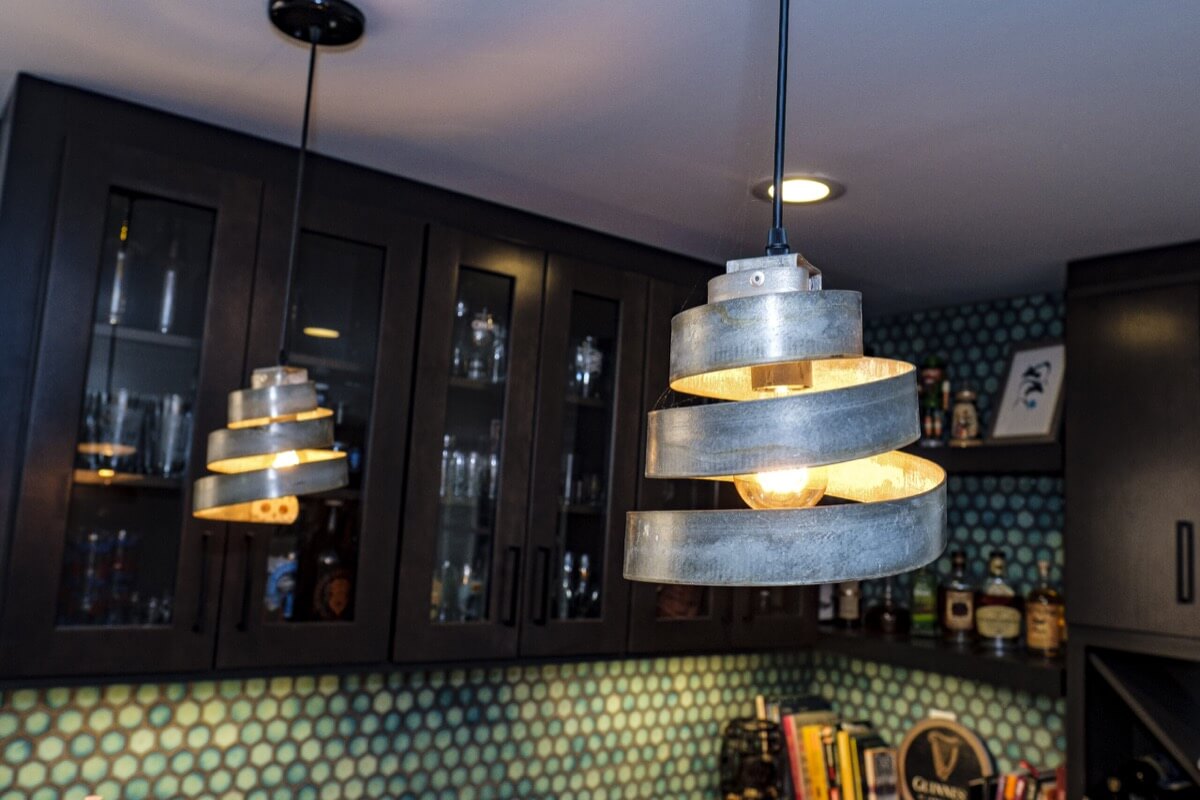 Most importantly, incorporate your unique style into your basement remodel. Whether you prefer a traditional or contemporary look, there are many ways to make your basement reflect your preferences. Work with your design team to choose items that reflect your style yet blend with the above aspects to achieve a cohesive and polished look. Moreover, add artwork, photographs, or other personal touches to make the space feel like your own.
Hire the Best Basement Remodeling Company in Arlington, VA
Basement remodeling services are a great way to add functional and stylish living space to your Arlington, VA, home. With the help of an expert basement remodeling company, like Monarch Design & Remodeling, your subterranean space can become a functional and stylish living space you'll be proud to show off. Whether you're looking to add a cozy bedroom, a handy home office, or a trendy entertainment area, a professional team can help you bring your vision to life. For a free quote, just call (703) 789-3288.