Remodeling & Design Services
While design phase can be the most exciting and creative part of planning your kitchen, it can also be very stressful. Fortunately, careful consideration to your new kitchen design will set the foundation for a great remodeling project. Before you rush into construction, take some time planning your design phase:
Consider what styles and items you want to include as well as your budget and time frame. Find out what the process is for designing with a professional, and avoid the most common mistakes of kitchen remodeling. With us, you will learn all you need to know to prepare yourself and your kitchen for a new design.
The word "remodeling" sounds overwhelming sometimes. However, not all types of remodeling consist of tearing down walls and pulling apart your kitchen cabinets. Extent of Kitchen Remodeling – from Minor …
For your convenience, we have broken down the extent of bathroom renovation into three different levels – Facelift, Pull and Replace, and Full-Scale Renovation. Extent of Bathroom Remodeling – from …
Remodeling your basement to meet your aesthetic and functional needs is the perfect project for homeowners looking to create their ideal homes. Monarch Design & Remodeling, a basement remodeling company …
Interior design and decoration can turn your dream into reality. Explore endless options and possibilities, and enhance your space the way you dreamed. Interiors Design and Decoration Interior design and …
Why Hire a Designer-Remoder
You imagine and we create! 

You imagine and we create based on many years of industry experience to help you maximize good choices and minimize bad ones! You may have always thought about remodeling your kitchen or bathroom but not have known how to go about it. Or you may have wanted to add a little addition to your space, but the process just seems too daunting on your own.  

That's why we are here! We respect your idea of a perfect space, and we will help you bring it to life! Our designers will measure, coordinate materials, order products, and manage construction logistics and any applicable permits to remodel the space you need. With our designers, trial and error is not necessary. We will help your project come together smoothly the first time. Our designers will work together with you step by step and have your ideas reflected in every detail of the project. You are the inspiration of your own project and that is what we believe. 

Our Designers will  

-Personally come to your home and listen to your goals, inspect the potential worksite and determine a high level scope of work based on your project needs. 

– Draft a design that reflects your project goals after taking precise measurements 

– Work together with you on determining a budget and schedule 

– Purchase necessary supplies for remodeling 

– Lead the construction process and coordinate any work with various contractors
Before We Meet Consultation
We would like you to

– Have a general idea of how you want the space to be remodeled. Knowing what you are unhappy with your current space may be a start.

– Decide on a style, whether it may be Classic -Traditional,Modern-Contemporary,Transitional- Eclectic. You might also want to consider the architectural style of your home and its compatibility.

– A picture is worth a thousand words! Bring in any pictures from magazines or the internet that have inspired you. .

– Decide on a budget range.

– Determine the deadline. Have a general idea of by when you want the project to be done.

– Bring in any questions you may have! We will try our best to answer them without using confusing jargons, which can really throw you off!
Understanding Remodeling Process Guide
Remodeling your space can be both exciting and daunting at the same time!

Initially, the process of design and remodeling may be burdensome for some homeowners at first. There may be times when the remodeling process will cause disturbance to your everyday life. And we want to advise you that unforeseeable events do happen at times. 

However, we believe that informing you about what will come ahead is certainly one of the best ways to minimize unnecessary stress. Having the knowledge of the actual construction process will help you understand and tolerate some of the inconveniences it may cause.
Initial Consultation
During this meeting, we would like for you to share your ideas on how you want the space to be remodeled. As mentioned above, bringing in pictures that describe your idea may be helpful for us to better understand your goals. We will discuss in details about the kitchen/bathroom layouts and various components of the design such as flooring, walls, sink and faucets, countertops, lighting etc. We will then develop your ideas into a plan, taking both style and practicality into consideration. 

During the consultation, we will answer any initial questions that you may have about remodeling process. We will also discuss your budget range and the possible completion date. The consultation can be requested by appointment.
Feasibility Analysis and Preliminary Design Draft
Our designer will personally make a visit to your home to evaluate and analyze your current space. They will take measurements, photograph your space, and draft initial drawing. We do require a design retainer fee, which will be applied to your remodeling contract. This will help us move onto the actual construction process in a timely manner. 
Finalizing the Design
After the initial drawing is drafted according to the detailed analysis of your space, we will move onto refining the details of the design. We will select materials and products based on your goals, and specify any charges. A contract, which is drafted in accordance to the refined design, will be signed before any agreement is made on a new floor plan and design specifications. The contract will consist of a comprehensive pricing for materials and remodeling services. 

We will produce a completed design, which is comprised of the finalized floor plan, developed according to your goals and our comprehensive evaluation of the current space. If any changes are made during the remodeling process, these are considered changes to the scope of work and we will always inform you first, discuss cost implications, and ask your approval before moving on further. We are an official member of National Kitchen and Bath Association (KNBA), and we are licensed and insured.
Construction
The fabrication or shipment of the ordered products and materials generally take about 2-8 weeks to arrive depending on the items selected. When the construction begins, a project manager will direct and supervise the remodeling process to minimize schedule delays. We will also personally coordinate work with contractors to make sure the construction is going smoothly. 
Follow-up
When the construction is finished, we will follow up to make sure all parts of the project are complete. We provide quality craftsmanship and workmanship in all projects. Our built-in furniture, such as cabinets, has one to five year warranty depending upon product selection.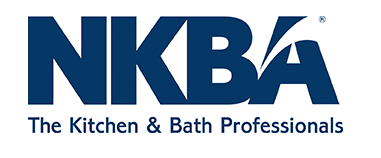 Our experience with Monarch Design and Remodeling (MDR) LLC was by far the best we have had with any contractor. Our project was a complete kitchen replacement. My wife and I immediately clicked with Gina Simpson, MDR's owner who also served as our Project Manager/designer, as soon as we began discussing our objectives and desires. She provided unique and innovative suggestions, often leading to changes that significantly improved the kitchen functionally as well as aesthetically. The design and material selection process was a lot of fun, exceeded our expectations, and led to a beautiful gourmet kitchen that is a real showcase in our home. The construction phase, although highly intrusive due to the fact that a kitchen is a central point in any home, was almost enjoyable given the timeliness (the project was completed entirely on schedule) and quality of the work performed. Ms. Simpson's staff /contractors were friendly, helpful in answering questions, responsive to concerns when we had them, and highly skilled in their professions. Ms. Simpson engaged us daily (on-site or over the phone) to ensure things were satisfactory as the work progressed, made sure we were informed and on board with any revisions, and immediately addressed any aspect of the work that needed to be corrected.
This was our third project with Gina. Our first project was a foreclosed townhouse we bought couple years ago. We renovated house top to bottom and Gina guided us through out the process; color and material selections, benefit and costs analysis, industry standards etc. It is not only looks beautiful but eases our day to day life such as design of the kitchen, adding pull out drawers and lazy susan, faucet and sink selections. Second project was 2 bdr rental condo renovation and third project is 1 bdr rental (current). We enjoy working with her; she understands your needs whether for your home or rental, responds your questions and concerns. She also works within your budget and final product is always satisfactory!
Sandra and Gina where a wonderful, attentive team, who took care of every detail of our kitchen project. We had grand, crazy ideas, strong opinions, and a hectic environment (kids, dogs, schedule). We absolutely could not be happier with the outcome of our project. We've never taken on anything of this size before and while we wanted to go bold, I was a little concerned about how it would all come together.

These ladies are true professionals and great listeners. They took our ideas, molded them with some of their own, and created magic!
My experience working with Monarch (Gina Simpson) was excellent. I found her to be knowledgeable and professional. My kitchen remodeling took less time than first anticipated. It's been 6 weeks since completion and "so far, so good" !! I'm a happy homeowner.