An unused basement is a waste of space. If you have one, consider the endless uses that it might serve: a game room, a workspace, or even a rental unit completely separate from your house. Remodeling and finishing your basement increases your home's value, its occupants' health, and the space available for your family to utilize for numerous activities. Before beginning your basement design project, reach out to a remodeling contractor.
Monarch Design & Remodeling is the team that Ashburn, VA, residents need for reconceptualizing and transforming their homes into places they never want to leave. Our founder and chief designer, Gina Simpson, brings over 20 years of experience to bear on whole-house design and construction. Put your home in our hands and watch your dreams come alive with our comprehensive remodeling services. Contact us at (703) 789-3288 for your free project consultation.
Below, we discuss the benefits of remodeling your basement:
Increase Home Value
A basement can increase the value of your home, especially a remodeled or finished one. However, it takes more than adding insulation, a TV, concrete finishing, and basic electricity and plumbing—your space will need a comprehensive design and appeal for buyers.
Nevertheless, imagine the appeal to buyers. Basements are an exclusive feature that, with a few upgrades, can match a homeowner's personality along with the rest of a home. Although the return on your investment depends on market forces, a basement remodel can still significantly increase the value of your house.
Improve Occupants' Health
Just like people, homes need some TLC! Basement remodeling is an investment in your home's longevity and livability. Unfinished basements—in addition to their unsightliness—can be cold, uncomfortable, and a vector for health risks.
Consider how indoor air circulates throughout your home, spreading toxins from your basement to your kitchen, bedrooms, and other living spaces. When you finish and remodel your basement, however, you remove the source of pests and pollutants.
Extra Living & Utility Space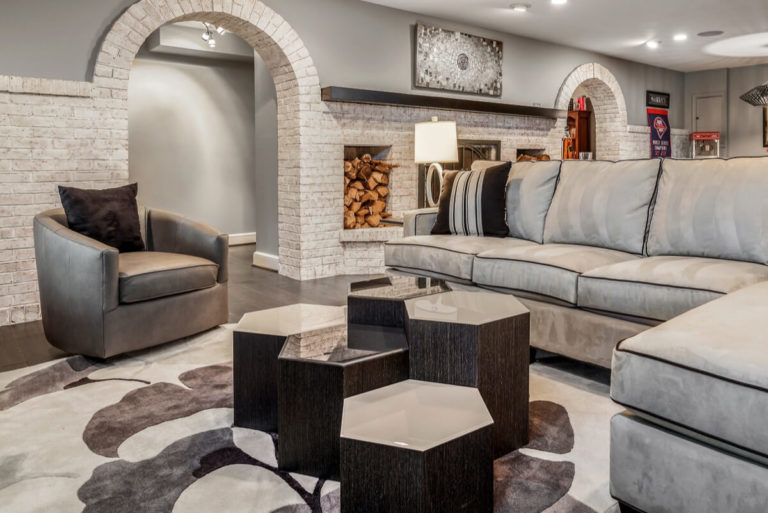 Extra space in your home for storage or a guest room can be a lifesaver. Indeed, building a convenient space for you and your loved ones is a primary reason why homeowners get a basement renovation in the first place. It can be the difference between a chaotic environment and one that feels purposeful and organized.
A basement remodeling contractor can assist you in creating a layout that makes sense visually and economically to guarantee you'll love the finished project while keeping things on your budget.
Incorporate a Rental Unit
Along with creating a potential guest room or place for people to spend time, basement remodels can allow you to incorporate a rental unit into your home. Homeowners can convert their spaces into accessory dwelling units (ADU) and create a substantial income source for their households.
Moreover, ADUs are a great way to accommodate aging family members who live with relatives. A renovated basement, complete with a bathroom and kitchen, gives seniors a complete living space and affords you and them peace of mind.
Unique Basement Designs Available in Ashburn, VA
Monarch Design & Remodeling transforms musty basements into places of comfort, luxury, and purpose for homeowners in Ashburn, VA. Our team of experienced professionals offers custom basement renovation services that put our customers' needs first. We work with homeowners to determine basement design projects' budgets, functionality, and style. To get started on your basement renovation, contact us at (703) 789-3288.