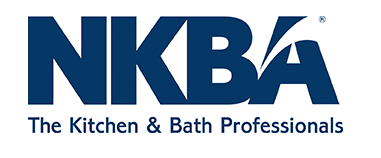 Our experience with Monarch Design and Remodeling (MDR) LLC was by far the best we have had with any contractor. Our project was a complete kitchen replacement. My wife and I immediately clicked with Gina Simpson, MDR's owner who also served as our Project Manager/designer, as soon as we began discussing our objectives and desires. She provided unique and innovative suggestions, often leading to changes that significantly improved the kitchen functionally as well as aesthetically. The design and material selection process was a lot of fun, exceeded our expectations, and led to a beautiful gourmet kitchen that is a real showcase in our home. The construction phase, although highly intrusive due to the fact that a kitchen is a central point in any home, was almost enjoyable given the timeliness (the project was completed entirely on schedule) and quality of the work performed. Ms. Simpson's staff /contractors were friendly, helpful in answering questions, responsive to concerns when we had them, and highly skilled in their professions. Ms. Simpson engaged us daily (on-site or over the phone) to ensure things were satisfactory as the work progressed, made sure we were informed and on board with any revisions, and immediately addressed any aspect of the work that needed to be corrected.
This was our third project with Gina. Our first project was a foreclosed townhouse we bought couple years ago. We renovated house top to bottom and Gina guided us through out the process; color and material selections, benefit and costs analysis, industry standards etc. It is not only looks beautiful but eases our day to day life such as design of the kitchen, adding pull out drawers and lazy susan, faucet and sink selections. Second project was 2 bdr rental condo renovation and third project is 1 bdr rental (current). We enjoy working with her; she understands your needs whether for your home or rental, responds your questions and concerns. She also works within your budget and final product is always satisfactory!
Sandra and Gina where a wonderful, attentive team, who took care of every detail of our kitchen project. We had grand, crazy ideas, strong opinions, and a hectic environment (kids, dogs, schedule). We absolutely could not be happier with the outcome of our project. We've never taken on anything of this size before and while we wanted to go bold, I was a little concerned about how it would all come together.

These ladies are true professionals and great listeners. They took our ideas, molded them with some of their own, and created magic!
My experience working with Monarch (Gina Simpson) was excellent. I found her to be knowledgeable and professional. My kitchen remodeling took less time than first anticipated. It's been 6 weeks since completion and "so far, so good" !! I'm a happy homeowner.