If you've never remodeled a kitchen, you'll be surprised at how overwhelming the process can be. It requires identifying design concerns, collecting building materials, organizing appliance installation, and more. Nevertheless, an independent kitchen designer can address all safety concerns and identify problem areas. So, turn to Monarch Design & Remodeling for all your kitchen remodeling needs.
Homeowners in Arlington, VA, can rely on Monarch Design for all their renovation projects. Our team, led by chief designer Gina Simpson, has decades of construction and customer service experience. Her hands-on approach to home remodeling has contributed to many beautiful kitchens for previously satisfied clients. With her knack for making personal connections, Gina custom designs each project she works on and focuses on optimizing the existing spaces in your home. For a free consultation, reach out to us on our website or at (571) 249-5560.
Below, we discuss some of the best reasons to work with reliable kitchen remodelers:
Safety Concerns
The top priority in any home renovation project is safety. Prioritizing safety protects not only homeowners but also the well-being of renovation specialists. Most projects of this variety require expensive equipment; anyone unfamiliar with power tools is liable to injure themselves or damage the space.
New cabinets and appliances are heavy and could easily injure a novice. Yet a team of professionals handling the hard work allows you to rest assured that you will receive a safe and fabulous kitchen. With Monarch Design, you never have to worry about compromising your safety or your family's. We establish and follow worksite guidelines that protect our employees and your property. Moreover, our attention to project safety shields you against accident liability.
Identifying Physical Restrictions
One way every kitchen differs is the physical limitations of its space. For instance, each kitchen has a finite amount of available space, appliances must fit into specific areas, and you may have to decide between features. That said, Monarch's design team has the training and experience to identify shortcomings that would impede renovations or make the space less useful.
Potential problems include restricted appliance use or insufficient counter space throughout the kitchen. An untrained eye might easily miss these potential drawbacks, creating significant issues later in the project. However, professionals can identify these shortcomings before starting their work and help you find a solution.
Planning Concerns
Redesigning a kitchen requires ample time and dedication, particularly if you've never done so. Yet renovation specialists can streamline this process and ensure the results match your vision while sticking to your budget and timeline. Plus, a well-designed kitchen can increase the value of your home.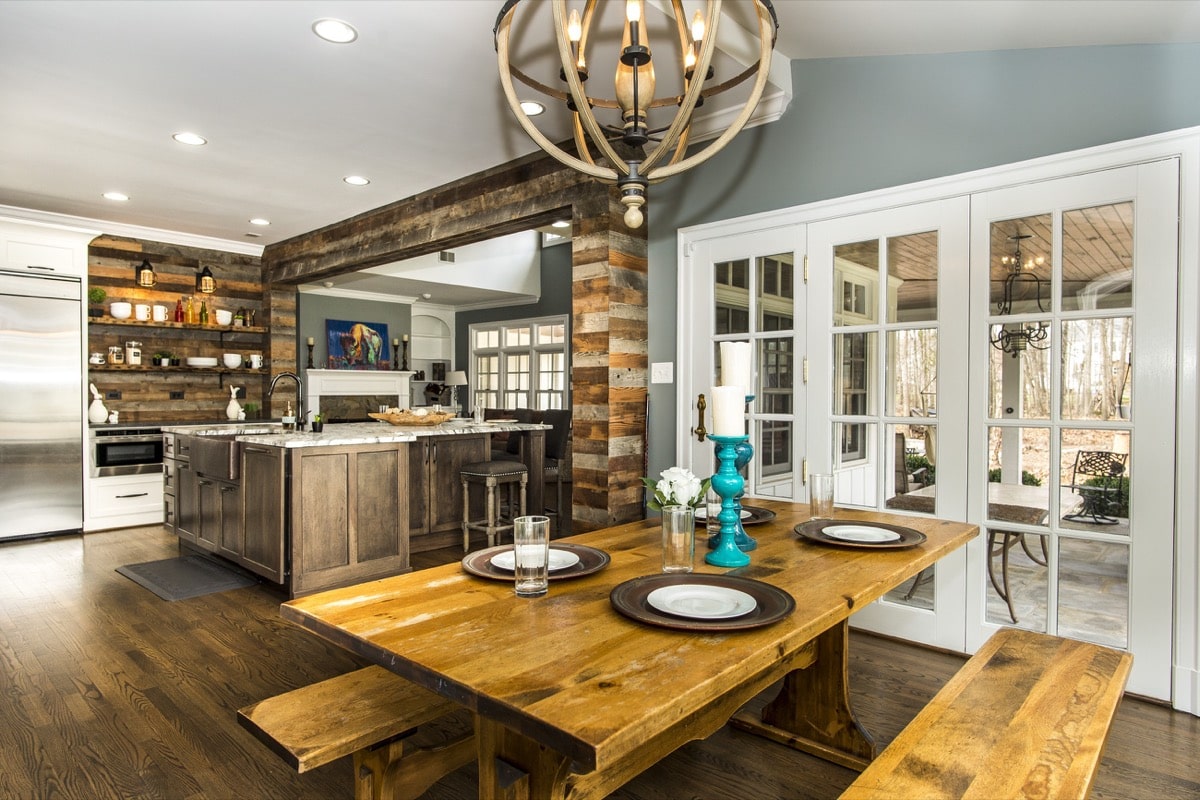 Homebuyers are willing to pay more for a home with an up-to-date kitchen. Good design includes such fundamentals as ample counter space, an optimized path for traffic, and space for new appliances. Additional features like backsplashes and trendy countertops are significant boosts. Consider how to make a smart kitchen investment for the future.
Guaranteed Professional Services
When deciding whether to hire professionals to remodel your kitchen, remember that renovation specialists often come with satisfaction guarantees. Monarch provides a project debrief with every client, during which we conduct a walk-through to ensure customer satisfaction. Additionally, we circle back around the following year to check on everything and make sure you are still satisfied with your kitchen.
Additionally, hiring renovators allows you to ensure your kitchen receives high-quality materials at competitive prices as opposed to the costs at home improvement stores. Professionals can find the materials you need at a great price, so you need not search high and low for your dream countertops and cabinets. In addition, kitchen remodelers know how to work within your budget and get the most bang for your buck. Finally, professionals reduce the need for repairs and replacements.
Hire Kitchen Remodeling Experts in Arlington, VA
Remodeling your kitchen is hard work, so hire a professional renovation service to make your dream kitchen a reality. Monarch Design offers independent kitchen remodeling services to homeowners in Arlington, VA. We'll work with your vision and budget to bring fresh air to your kitchen. Reach out to us on our website or call us at (571) 249-5560 to discuss the next steps in creating the kitchen you have always wanted.