To maximize the degree to which you enjoy your home, renovate your kitchen with a fresh theme. An updated kitchen increases the value of your home and creates a comfortable space for your family. Moreover, you have several options for a popular yet timeless update, including the modern, farmhouse, or minimalist style. Seek home remodeling contractors in McLean, VA, for your kitchen remodeling.
Monarch Design & Remodeling transforms bathrooms, basements, and kitchens with expert remodeling. Our designers work with homeowners in a collaborative process to create functional, stylish spaces. We evaluate homes and listen to our client's needs to provide the results they hope for. Project managers at Monarch see designs through to completion by coordinating with contractors. Rely on a professional team that will give you the kitchen you hope for. Contact us at (703) 789-3288.
Below, we outline a few popular kitchen renovation themes:
Modern
A modern-style kitchen is sleek and cool. They tend to feature a bold navy, chill charcoal, or dramatic black for the cabinets.
Flat cabinet surfaces with minimal use of hardware are characteristic of a modern kitchen design. We also suggest incorporating slate countertops to create a muted feel or white granite countertops to lighten the space.
LED ambient lighting helps soften long lines with a glow. We also integrate appliances so that they are out of sight for a seamless flow throughout the space.
Farmhouse
In recent years, more homeowners than ever have chosen farmhouse-style kitchens. Newly designed farmhouse kitchens have polished features for a refined feel while still establishing a traditional, rustic appeal.
One popular feature in farmhouse-style kitchens is the clash of clean white with raw wood elements. The combination feels crisp and lived-in at the same time. Implement white walls and white cabinets with exposed wooden ceiling beams and "weathered" wooden floors.
Characteristic features include some exposed shelving, a pillared island, a footed sink, and a range hood. Select a white or metallic apron-front sink with an antique faucet.
Bring a square, glass lantern pendant with a metal frame together with worn black, copper, or gold hardware finishes. Finally, add an exposed iron cooktop for old-world charm.
Minimalist
The long-running minimalist trend isn't over yet. Indeed, it will probably age with millennials, so embrace it for all it's worth.
We love the subtle colors that the minimalist style touts. Choose from sand, sage, dusty rose, matcha, or linen for a relaxed atmosphere. This style also embraces light or medium smooth wood tones and light countertops with little detail.
You might use flush or rattan cabinets, or none at all. Add open upper shelving instead to display plants and pottery. And since minimalism is all about straight edges and harsh angles, choose a rim rod gold pendant light and thin countertops with a flush, floating, or waterfall island top.
Monarch Design: Kitchen Remodeling in McLean, VA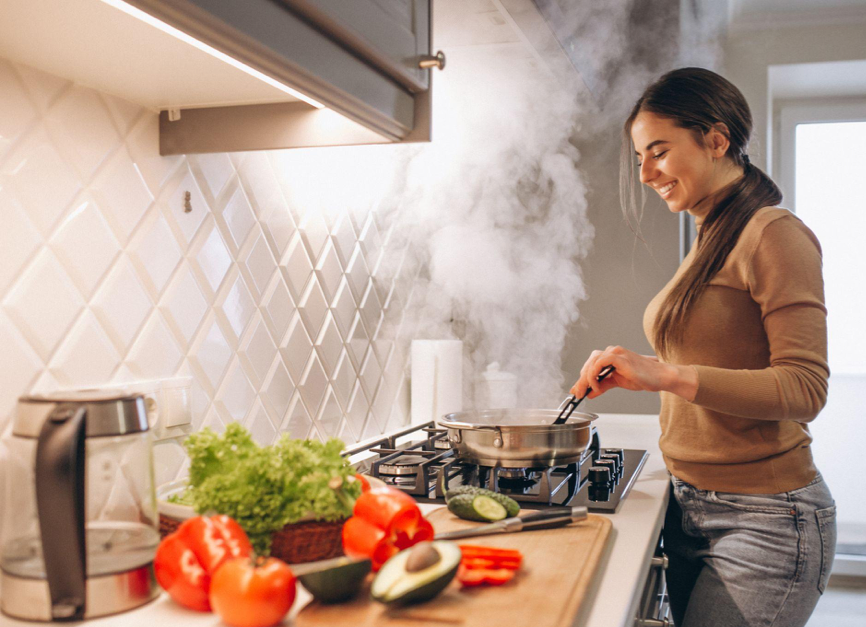 Residents of McLean, VA, can turn to the home remodeling contractors at Monarch Design for their home design needs. At Monarch, we prioritize effective communication with our clients so that we grasp their goals and needs. We then apply our experience to reflect the client's lifestyle for a functional, aesthetic design. Choose from energy-efficient appliances, mix-and-match cabinets, and an open floor plan for your kitchen remodel. Contact us today at (703) 789-3288.