Pulling off a successful home remodeling requires time, skill, and a clear plan. Many people rush to choose paint colors, fixtures, and the like, but doing so neglects the elements that make for a smooth renovation. Instead, begin your renovation by establishing clear goals, a budget, and a realistic renovation schedule. Also, contact an experienced home remodeling service that can alleviate the burden of these tasks.
Monarch Design & Remodeling is rated as one of the best remodeling companies in the Arlington, VA, area. Our team believes that each project should reflect the preferences and lifestyle of its client. We keep our customers up-to-date through every phase of their project, which ensures all aspects meet their needs. Whether you want help starting your project from scratch or assistance with decorating your interior, turn to Monarch!
Below, we list and discuss the steps you can take to ensure a successful remodeling project:
7 Steps to Completing A Successful Home Remodel
Establish Your Goals
Before beginning your project, you should establish its goals. Do you want to increase the resale value of your home or improve your comfort level? Home remodels are great investments for both reasons, but having a clear goal in mind will help you to stay focused and on budget.
Determine Your Budget
Remodeling projects tend to offer a great return on investment, but determining your budget before starting your project will help you avoid excessive spending. Additionally, keeping a contingency—or backup—fund can help you counter any unexpected costs.To ensure you stick to your budget, avoid unexpected costs, and receive the best prices on fixtures or other home elements, enlist the support of an expert service provider.
Double-Check the Calendar
Plan your home project schedule with an eye towards future responsibilities. Working with a professional home remodeling company will offer clear start and end dates. You can plan important events around this timeframe.
Work Around Children and Pets
While managing your calendar, keep in touch with family or friends who can help take care of children and pets. Home remodeling can create hazards for little ones and family pets. So, set up safety gates, schedule babysitters, or coordinate with family members for extra support during this time. If your kids and pets are home during construction, keep them out of work areas.
Collaborate with a Professional Home Remodeler
As mentioned above, working with a professional home remodeler can provide a plethora of benefits. If you have a busy schedule and value your time and money, working with an expert can save you both.For instance, professionals have access to materials at better prices than laypeople. They also create clear project plans to provide quality results as well as quick turnaround times. They can even retrieve the permits needed for your project.
Declutter the Project Area
A smooth home remodeling requires some decluttering of the construction area. If you have bulky furniture or household items in the way but nowhere to store them during the project, consider renting out a secure storage unit.
Schedule A Cleanup
After your project is complete and your remodeler has finished its duties, you may still have dust and debris lying on your furniture and other surfaces. Cleaning up can take a lot of time that you may not have. So, hire a professional cleaning team so that you can enjoy your new, revitalized space.
Professional Home Remodeling Services Available in Arlington, VA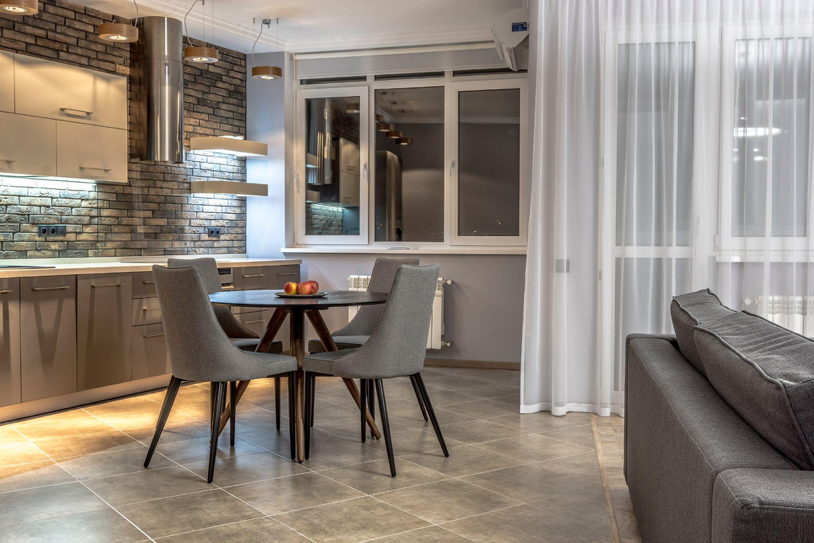 Monarch Design & Remodeling is versatile in every aspect of home remodeling, including interior decorating. Our home remodeling experts are passionate about creating unique interior spaces that spark excitement and comfort. We take the time to understand your vision to ensure our home remodeling services cater to each of your preferences. We also offer virtual design consultations for your convenience.
Allow us to provide a beautiful and functional space just for you! Contact (703) 789-3288 to get started on your home remodel today or fill out our form to receive a free quote!